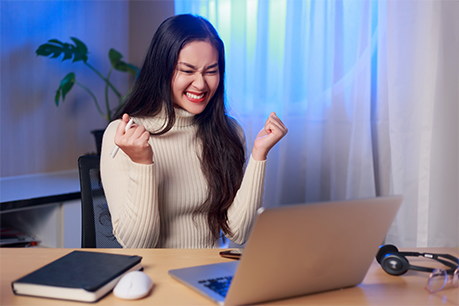 People have started to believe that getting a laptop on rent is a good option rather than purchasing a new one. People only prefer buying when they really want a computer of their own.
Renting laptops is now a very prominent and rapidly growing market in many countries like India. Especially when affording a new laptop can be a bit problematic for many people.
In cities that are a hub for information technology like Bangalore, laptop rental service is ubiquitous. Here both students and working people are opting for laptop rental.
Renting laptops is specifically useful for companies or startups who either don't have the capital to invest on such hardware. Or they just don't want to invest money on depreciating assets. Especially when technology development moves fast these days.
Why should you rent a laptop?
Under several scenarios, taking a laptop on rent is a more intelligent way than buying it, specifically for events such as seminars, conventions, trade shows, and companies who prefer taking the laptop on rent online.
There are several benefits of taking a laptop for rent. Have a look at a few of them:
You get to try the product before purchasing it.
Best for short term use.
You can use a laptop without much expense.
Upgrade to a new model every year.
No more hassles of purchasing a laptop.
Amazing deals like low monthly installments, easy return, no repairing tensions, etc.
But everyone should consider both do's and don'ts before taking a laptop for rent. Let us know about it:
Things to do while taking a laptop on rent.
Ensure the operating system matches your requirements: The most important thing to consider is the operating system. While some companies prefer MacBook because of its ease of use and best user interface, some companies prefer Windows because of having a good command over it.
Ensure whatever OS you select is best for your business needs. Also, check with employees and also team members whether they are ok with the OS or not.
The laptop rental service provider must offer onsite maintenance service: While taking a laptop from a laptop rent service provider, ensure that it has provision to send IT to the team onsite when the computer they have sent fails or requires immediate support. This way, you can save yourself from the trouble of maintaining the laptop and focus on other vital matters.
The laptop configuration must be suitable for your work: Companies must choose the design very wisely based on the work's complicacy. If you consider taking a laptop on rent for some complex project, you must select a valuable configuration for various applications and outcomes.
The rental cost should be within your budget: Check the rental charge properly for various laptops and other services. The most exciting part about renting a computer is you will not have to worry about the updates and maintenance of the computer. Most of the service providers provide flexible packages that include consumer service.
Rental time period: Try to find out the duration for which you want a laptop. It is impossible to know about the course in most cases, but it's best to determine the maximum time and try not to exceed the set duration.
Things you should avoid while taking a laptop on rent.
Returning laptop without keeping backup: This is a great nightmare for any organization. So, it is better to keep a back before returning the computer to the vendor. In addition, most of the service providers do re-imaging all data to erase the hard drive.
Selecting a configuration without knowledge of applications: never choose a configuration because everyone is buying it. It may not be suitable for your needs.
Do not cause any damage to the laptop: Even though you own a laptop without purchasing it, that's still the property of the service provider from whom you rented it. Ensure that it is handled well without causing any damage to the hardware or the software.
Licensing with pirates software: Organizations might install applications or any software for doing specific functions. Make sure to buy the authentic licenses.
Thus, by following the above advice you will surely get the best laptops on rent that meet your needs and within your budget.
For more details, contact a good company that provides laptops and other equipment for rent.